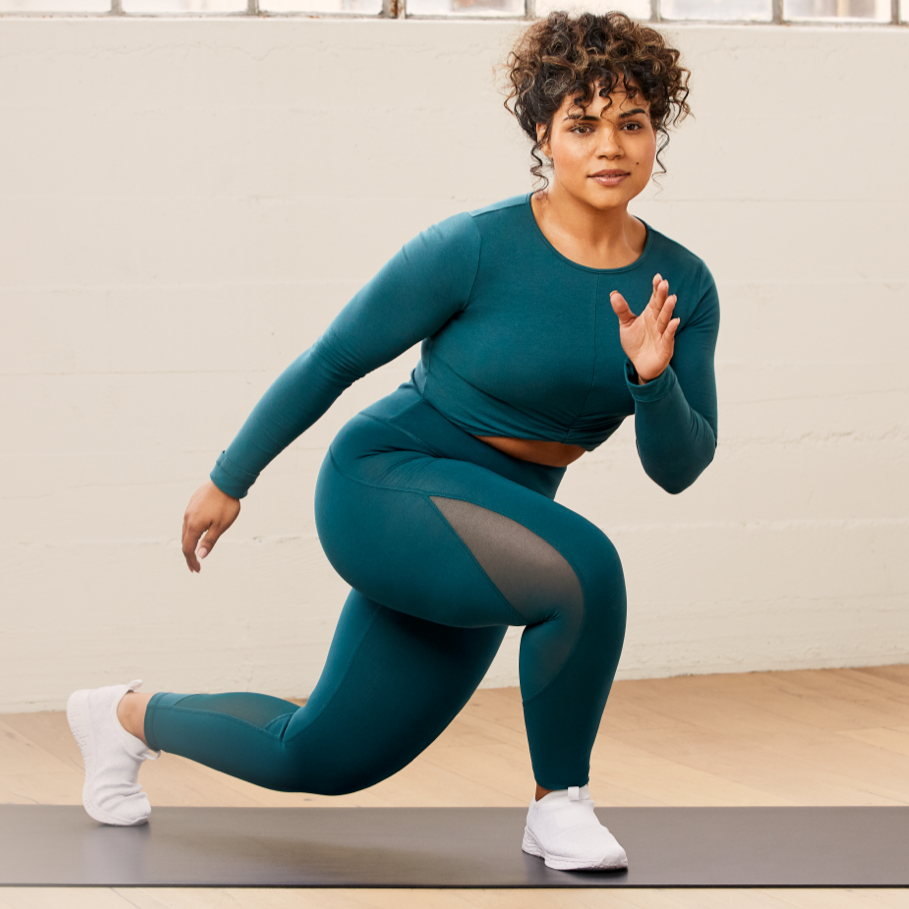 Marilyn Rodriguez
Fitness has transformed my life. A healthy lifestyle can really change your mindset and your relationship with your body in such a positive way — I want all women to experience this too! My true passion is helping people, and I love that I get to do this through fitness.

I've designed a four-week program to help you feel the joy of crushing goals as your fitness performance progresses, and change your perspective on what you can achieve with at-home training. Get ready to feel proud of your inner athlete!
Strength & Cardio with Marilyn
Strength & Cardio with Marilyn Rodriguez will help you feel the joy of crushing goals with training you can do at home with minimal equipment.

It is a full-body program designed to build your strength with different training styles — so you feel accomplished as your performance progresses.

The four-week program is suitable for beginners and blends cardio with strength-based movements in time-based and rep-based workouts you can do at home using dumbbells and a chair. You will get more out of your workout time as you combine training styles.

Choose from three workout options a week — two Full-Body and one Upper Body (optional) — that can be finished in 20 minutes. The program also includes two low-intensity cardio sessions to increase fitness, and a recovery stretching session to improve mobility and flexibility.
Train with Marilyn