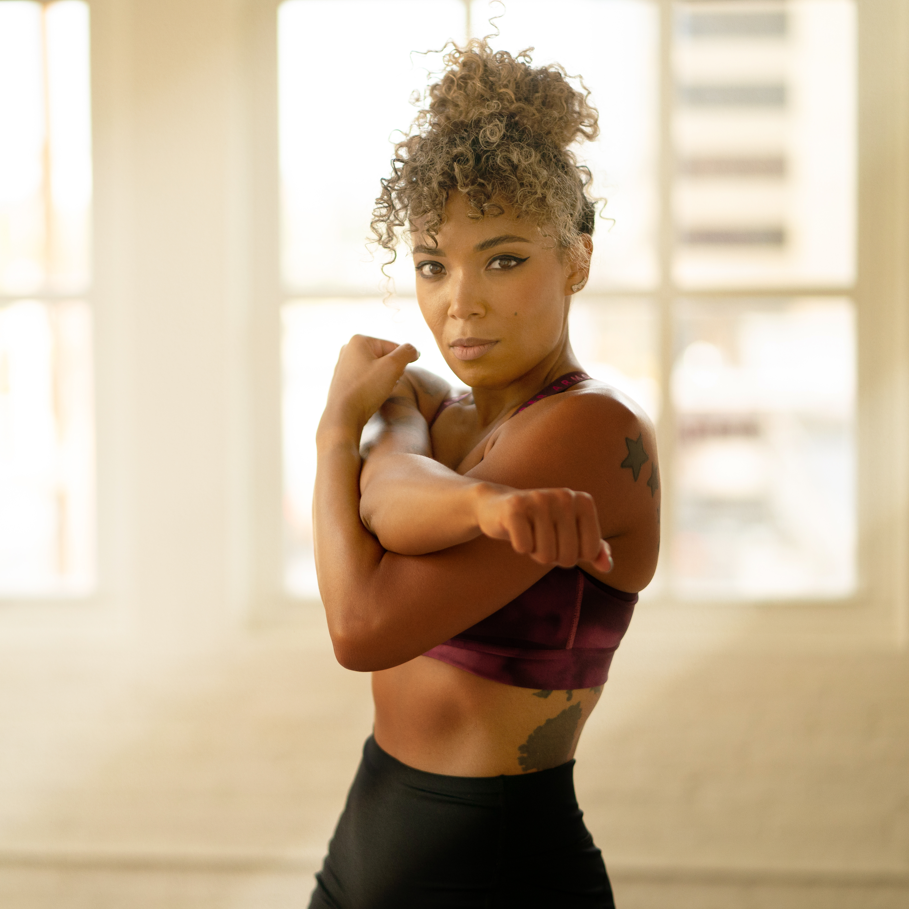 Monica Jones
I'm Monica Jones, a NASM certified personal trainer. I collaborated with Sweat in 2021 to create a program that will help women everywhere realise their full potential and move stronger, faster, longer and better!

Since becoming a personal trainer in 2012, my primary focus is to be a resource for other women to enable them to create a healthier, happier life! My training style is very fun and technical and incorporates elements of boxing and strength work.

I believe that making women aware of their technique and educating them on their body's capabilities empowers them to perform better and move more intensely, which is exactly what my HIIT program does.

My Sweat program is a simple and approachable introduction to HIIT that's suitable for everyone! There are fast paced movements, as well as low-impact strength exercises and shadowboxing to form great full-body workouts that will have you sweating and smiling at the end of every session!

When you train with me, you'll walk away with plenty of endorphins and lasting pride — and above all, achieve self-awareness and confidence.
Train with Monica
HIIT with Monica
HIIT with Monica is perfect for anyone wanting to experience the benefits of high-intensity interval training (HIIT) for the first time. The beginner-friendly program progresses in intensity and complexity as your strength and fitness increases.

The full-body workouts combine slower rep-based movement, higher intensity exercises and boxing combinations to mix up your training and help you discover your true potential.

Are you ready to start your journey?
Train with Monica